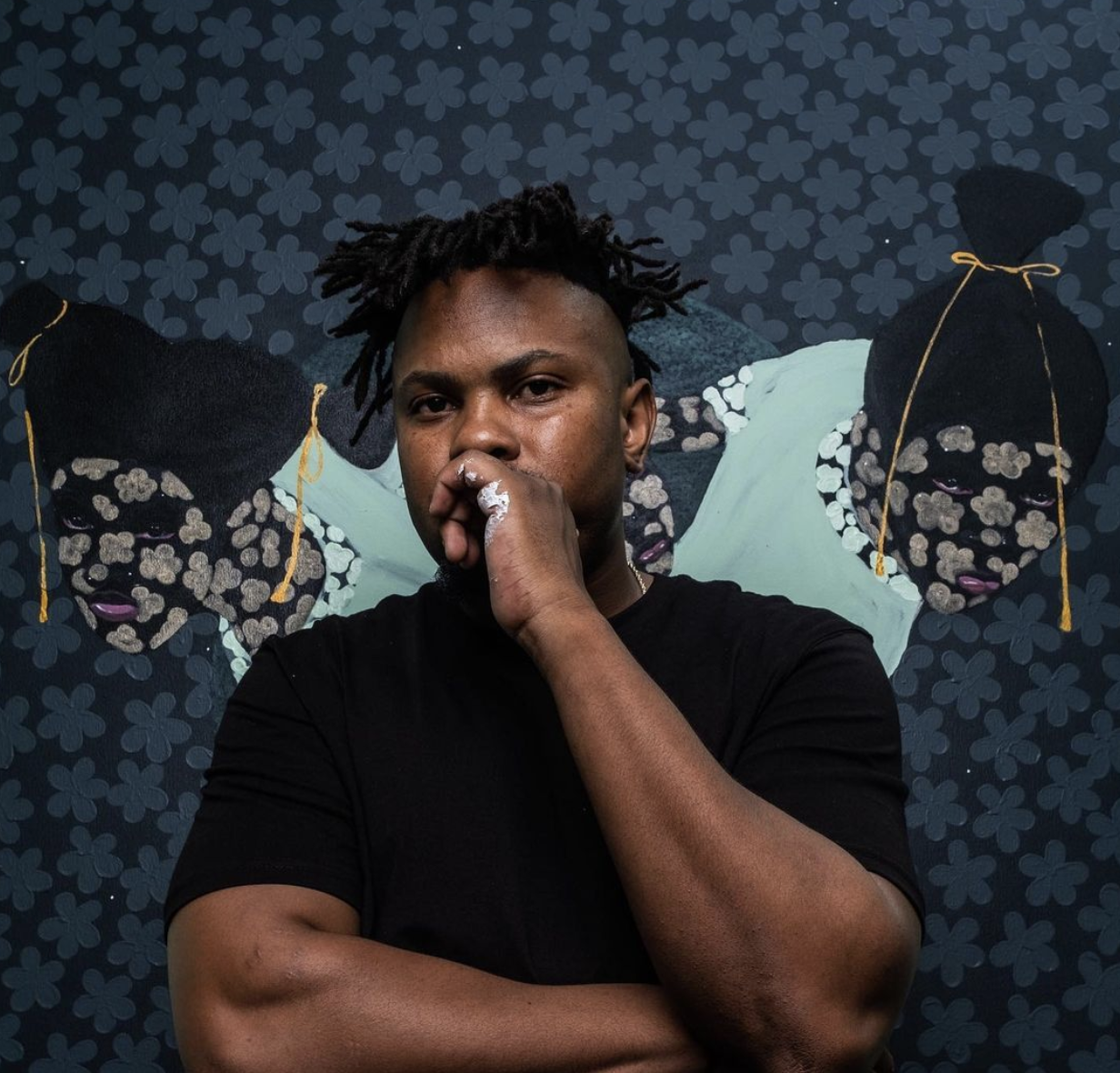 Upcoming Event: In Conversation with WonderBuhle (Artist Talk)
22.03.22
Please note that this event is exclusively for our Best of Graduates Alumni Circle*

RSVP for the artist talk with WonderBuhle here
Date: Thursday March 24, 2022
Time: 10:30 AM – 12:00 PM
Doors Open: 10:00 AM
Location: Galerie Ron Mandos, Amsterdam
———-
Our Best of Graduates Alumni Circle is invited to an Artist Talk with the South African artist WonderBuhle on Thursday March 24 between 10:30 AM and 12:00 PM which will take place at Galerie Ron Mandos. The doors of the gallery will open at 10:00 AM. We kindly ask our alumni members to arrive on time, so that the talk can start at 10:30 AM. Please RSVP for the event here.
WonderBuhle will go into conversation with Jacquill G. Basdew, the director of the Ron Mandos Young Blood Foundation. During the conversation focused will be placed upon the background of the artist, how is practice was established and how it's being maintained, as well as how he as a young South African artist is navigating the competitive international art landscape.
The public opening of WonderBuhle's solo exhibition at Galerie Ron Mandos titled uNyezi will take place on Saturday March 26 between 12:00 and 6:00 PM and Sunday March 27 between 12:00 and 5:00 PM. For more information about the exhibition please click here.
About the artist: 
WonderBuhle, born 1989 in South Africa, is a Durban-based visual artist from Kwa-Ngcolosi, a village that is still ruled by a chief. He started making art as a hobby at the age of nine. He says that his mother encouraged him to explore art as a career as he used to play with charcoal from the fire and draw stick figures on the walls of the house as a child.
WonderBuhle received his first formal training through the BAT Centre Artists in Residency (AIR) Program and went on to study fine art through the Velobala apprenticeship program at Durban University of Technology, under the mentorship of Themba Shibase.
The artist states: "I understand my artistic practice as a space between my inner soul, my dreams and my identity. I communicate my views from where I am standing as a black youth in South African society and the world at large. South Africa is in a moment of self-realization; reflecting and embracing its cultural diversities, whilst rewriting its stories through the lenses of young people who are curious, like myself."
WonderBuhle had his first solo exhibition at the Durban Art Gallery in 2018 and has been included in numerous group shows at Unit, (London, 2020); The Art House (Wakefield, 2018); Michaelis Gallery (Cape Town, 2017); KZNSA (Durban, 2015) and the African Art Centre (Durban, 2014). In 2016, he was the recipient of Bremer Kunststipendium Art Grant (three-month residency) and in 2020; he took part in the La Brea Studio Artists Residency in L.A.
* The Best of Graduates Alumni Circle is an alumni network that includes all the past participants of the annual graduation exhibition Best of Graduates.