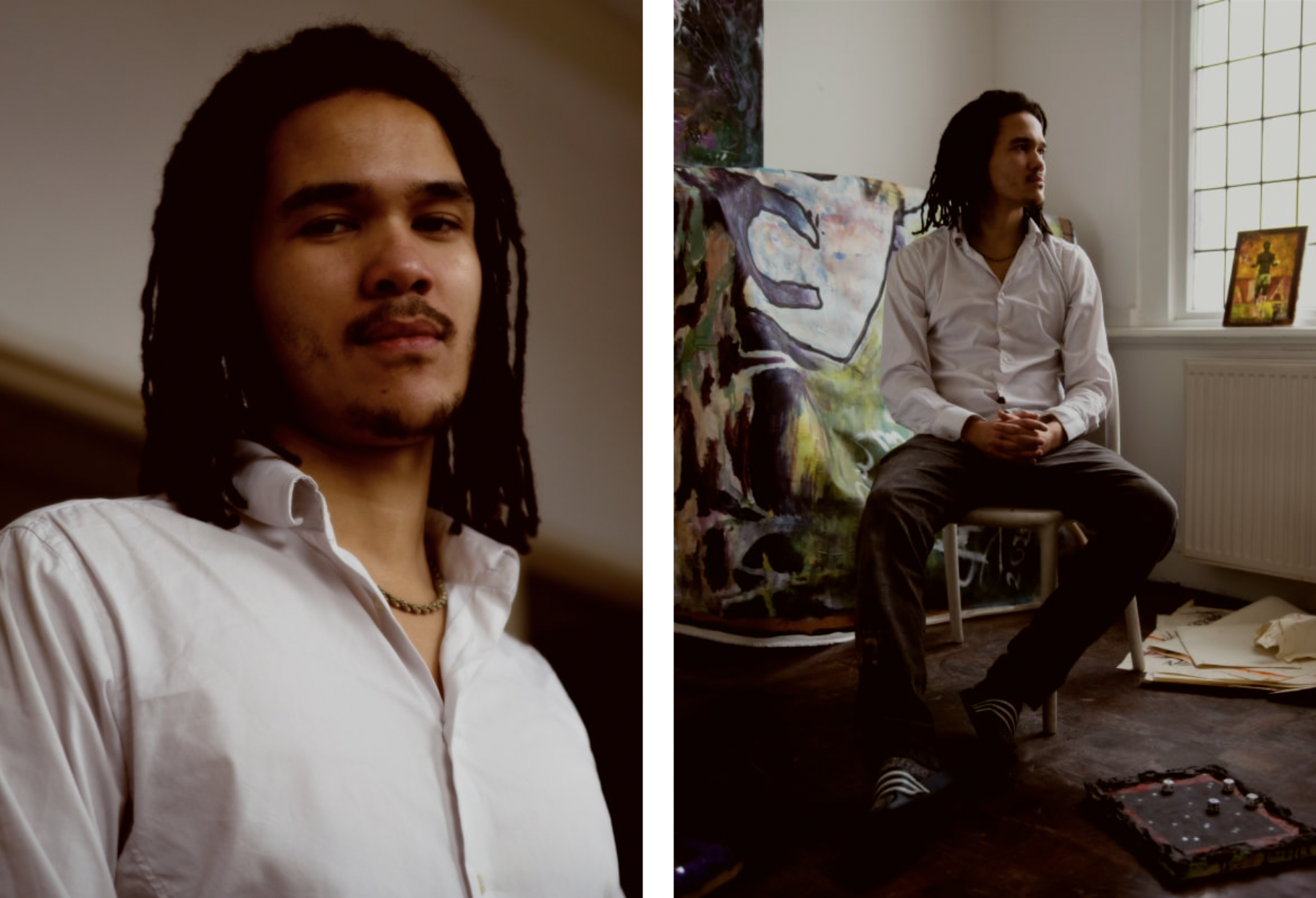 Joseph Thabang Palframan, winner of the 2021 RM Residency Award. Portrait by Sander Coers, 2022.
Final Presentation of our Artist in Residence Joseph Thabang Palframan
24.05.22
Date: Saturday May 28, 2022
Hours: 11:00 – 17:00 hrs
Location: Keileweg 14B, 3029 BS Rotterdam
Click here to RSVP for the event.
The Ron Mandos Young Blood Foundation is pleased to invite you to the final presentation of our 2021/ 2022 Artist in Residence: Joseph Thabang Palframan.
Palframan is the winner of the 2021 Ron Mandos Residency Award. The Residency Award is a prize that has been created to give one emerging artistic talent the opportunity to work on a new series of works for a period of six months on the domain of AVL Mundo – including support and guidance from the Young Blood Foundation and BRUTUS, our partner since 2021 and known as the foundation of Joep van Lieshout.
Palframan on the works featured in his upcoming final presentation:
"At the end of this week I will pull together all the experiences from this 6 month residency in one show. Central to this will be three main series of paintings. In order to best experience the motivations behind these works I will have photos, videos, installations and will also be present."