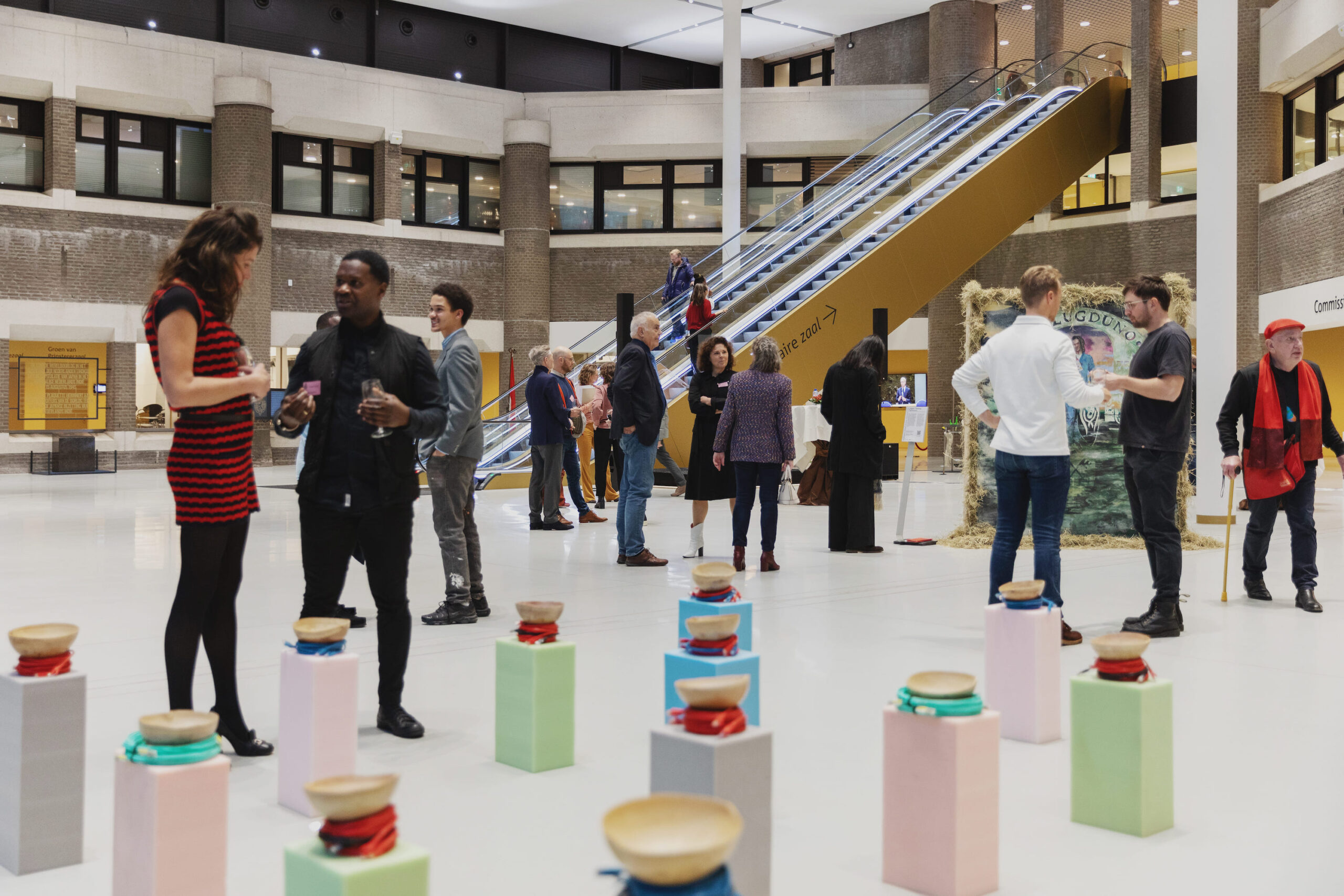 Open Now: Best of Graduates at the Tweede Kamer
27.11.22
The 'Tweede Kamer' (the House of Representatives of the Netherlands) is pleased to present the works of eight young artists in the heart of the 'Tweede Kamer' building, the Statenpassage.
Eight artists are exhibiting their work: Sophie Engels, Joseph Thabang Palframann, Shifra Osorio Whewell, Stephanie Rizaj, Marcos Kueh, Alexander Jermilov, Sveske Ourø, Maikel Deekman.
The exhibition is in collaboration with the Ron Mandos Young Blood Foundation. It includes works from the "Best of Graduates" of the past four years. Every year the foundation, together with Galerie Ron Mandos, brings together the work of the Netherlands' most talented young artists. For more information about the project, click here.
The exhibition stems from an initiative of MPs Jorien Wuite (D66) and Pim van Strien (VVD). They submitted a motion on April 22, 2022, stating that beginning artists in particular have been hit hard by the corona pandemic because they have had less opportunity to show their work to a wider audience. The MPs asked the Presidium, the executive committee of the House of Representatives, in cooperation with the Arts Committee, to give these artists a stage. "The cultural and creative sector should be more involved in social issues," they wrote in the motion, which passed by a large majority.
The exhibition will be on display from Nov. 24, 2022, through Jan. 13, 2023, Monday through Friday, between 10 a.m. and 5 p.m.
Entrance: Prinses Irenepad 1, The Hague
Information: www.tweedekamer.nl or call 070-318 3040.