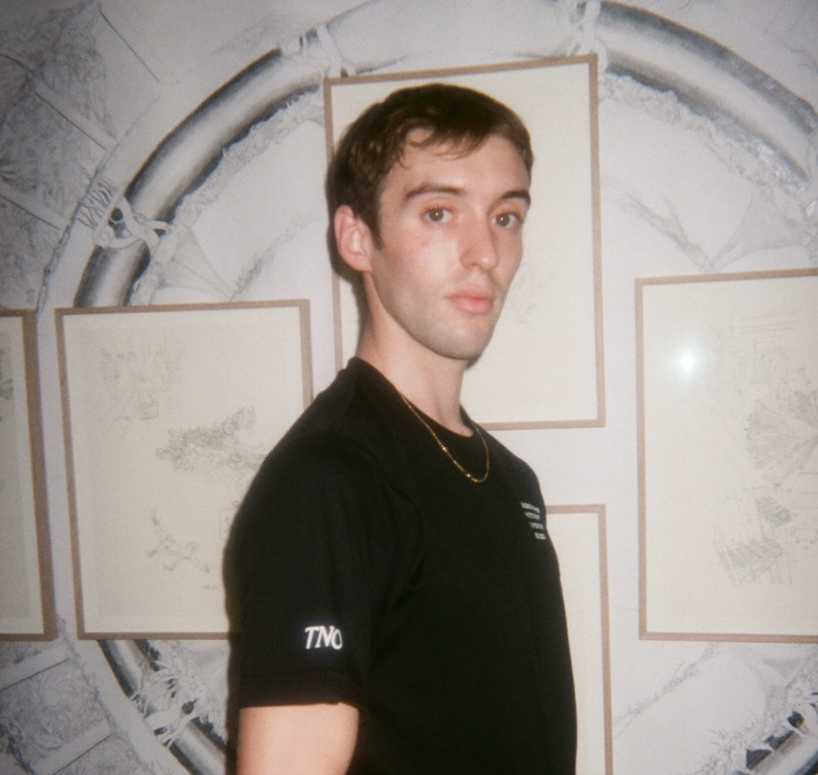 Tasio Bidegain (Best of Graduates 2020) at Unseen 2021
19.09.21
We are pleased to announce that new works of Tasio Bidegain, recipient of the RM Photo Talent Award 2020, will be exhibited at the Galerie Ron Mandos Booth during the Unseen Photo Fair.
Unseen Amsterdam 2021
Opening Hours /
Friday, 17 September 11.00 – 21.00
Saturday, 18 September 11.00 – 19.00
Sunday, 19 September 11.00 – 19.00
Location /
Westergasfabriek Amsterdam
Klönneplein – 1014 DD Amsterdam
The Netherlands
Bidegain's works will be shown alongside the works of other Galerie Ron Mandos artists such as: Erwin Olaf, Isaac Julien, and Mohau Modisakeng.
The presented photographs and video works show people, places and cultural practices through the eyes of the artists, exploring themes like migration, slavery and exoticism.
To highlight Tasio's promising practice, we asked him some questions:
RMYBF: You were the recipient of the 2020 RM Photo Talent Award, meaning that your work will be shown during Unseen 2021 which is taking place this week. Can you tell us a bit more about the works that you have created for Unseen?
TB: For this edition of Unseen, I have been working on a new series of etchings on photographs. 
These works try to offer a reflection on the image as an instrument of profit and control in our modern world.
I photographed the seemingly insignificant elements of my surroundings and carved upon the prints fragments of patents illustrating gaze-tracking technologies.
Trying to find beauty and mystery within images is becoming increasingly challenging for me, in a reality dictated by visibility and number. Through this machine, images are reduced to numbers we consume in a world of gaze without eyes.
I feel that these tendencies were accelerated even more by the sanitary crisis, as one of the first reactions to the invisible virus was an overproduction of images.
These new viral images, symptomatic of a new numerical pandemic, have lost much of the aura, unicity, and magic necessary for the appreciation of the artistic image.
RMYBF: You are an artist of many disciplines, one of them being photography. What draws you to photography, and when do you decide it's time to pick up the camera instead of a pencil or a brush? 
TB: Photography is always an element of my practice at some level, and I think that the very act of capturing something, is nowadays almost embedded in all of us that have the luxury to access smartphones and cameras.
Taking pictures and distributing them is becoming a necessity, a need in many ways that drives us to produce an unprecedented amount of images every day. 
For me, it is an act anchored in my routine, although mainly as a way of documenting my surroundings, I take pictures every day and they end up in a cloud.
But what I am interested in when it comes to my artistic practice, is giving materiality back to these images, carving and erasing parts of the photographs to make their hidden subtext emerge.
 RMYBF: You have been graduated for little over a year now, what has life been like after the academy? Are there certain things in particular that you, a recent graduate, struggles with at this stage of your career? 
TB: Life after the academy has been refreshing and, although it came with moments of uncertainty and introspection, I have been able to keep busy on projects that I'm very excited about. 
It is definitely challenging to find the adequate space and time to dedicate to your art but, with the help of my friends and close ones, everything has been going on good so far and I'm grateful for all the opportunities that have come.
RMYBF: What's next for Tasio Bidegain after Unseen? Is there anything in particular that you are looking forward to?
TB: I am presenting a drawing until the end of the month at Arti et Amicitae and will be showing a mural installation at the begging of October in a new exhibition space of the ABN art collection which I am really looking forward to. 
We are also setting up a cultural space with a group of artists by the port of Amsterdam and we will soon announce the first visits and events there.