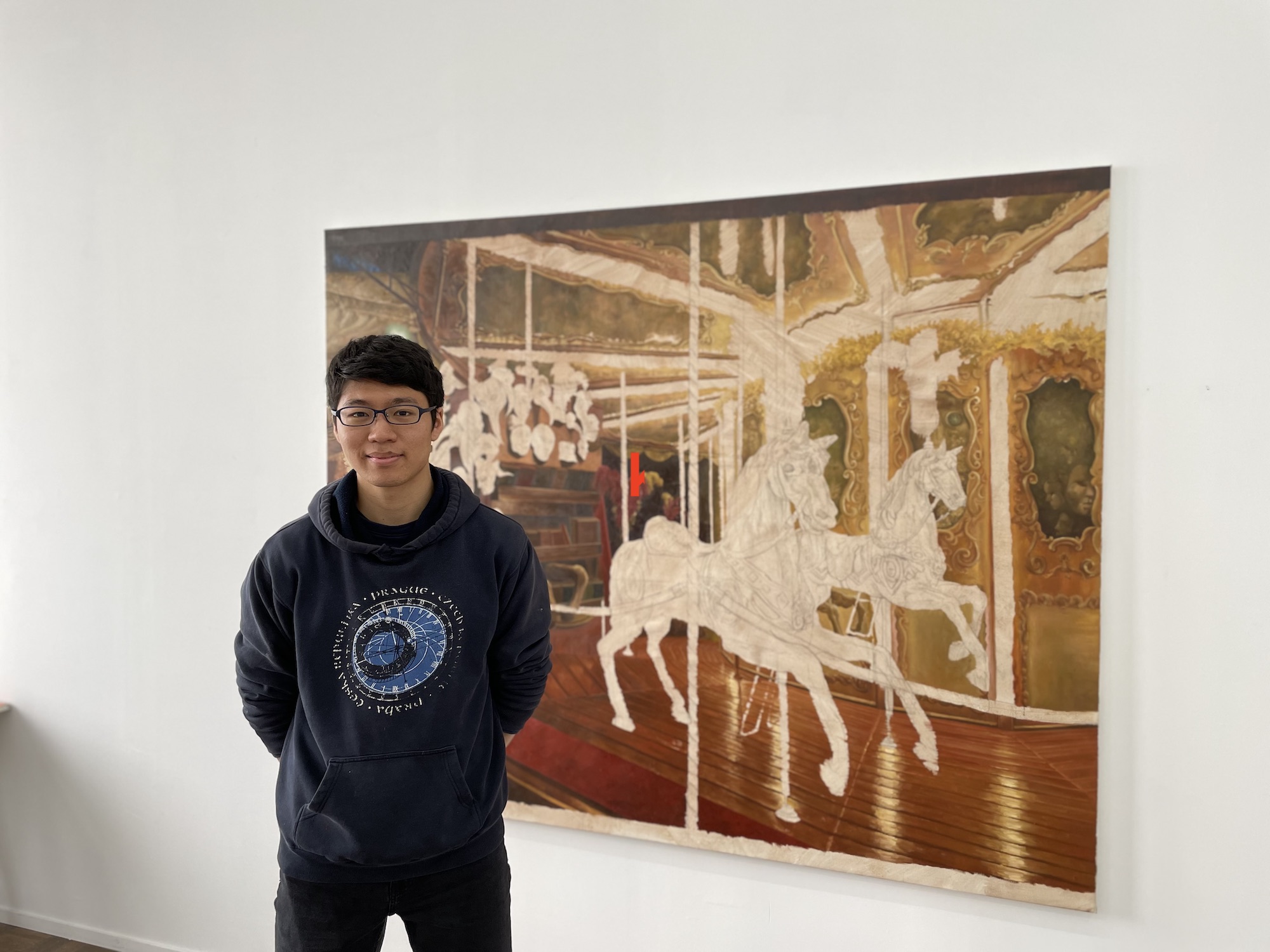 Art Rotterdam Open Studio | RM Residency 2021: Shimon Kamada
30.06.21
Shimon Kamada, winner of the 2021 RM Residency Award exclusively opens the doors of his "RM Residency" studio to the audience of Art Rotterdam this Friday.
Shimon Kamada's paintings contain imagery, stories and delusions. They are full of mystery and ambiguity, which stimulates curiosity and imagination. Kamada has an interest in capturing "fantasy in reality. By combining multiple figurative images that are unrelated, he believes his fictional stories evoke a sense of nostalgia.
Winning the RM Residency Award allows Kamada to further develop himself as an artist for 6 months with support from the Ron Mandos Young Blood Foundation. For the 2021 residency program, we are working together with AVL Mundo, our partner in Rotterdam who provides Kamada with not only a generous workspace, but also a place to live in the center of Rotterdam. It is through collaborations with great partners like AVL Mundo that we can support young artistic talent even better.
We would like to invite you to visit Shimon Kamada's studio on Friday 2 July, between 10:00 and 12:00, and discover the practice of this young talented artist while enjoying a fresh glass of orange juice.
Date: Friday 2 July 2021
Time: 10:00 AM – 12:00 PM
Address: Keileweg 14