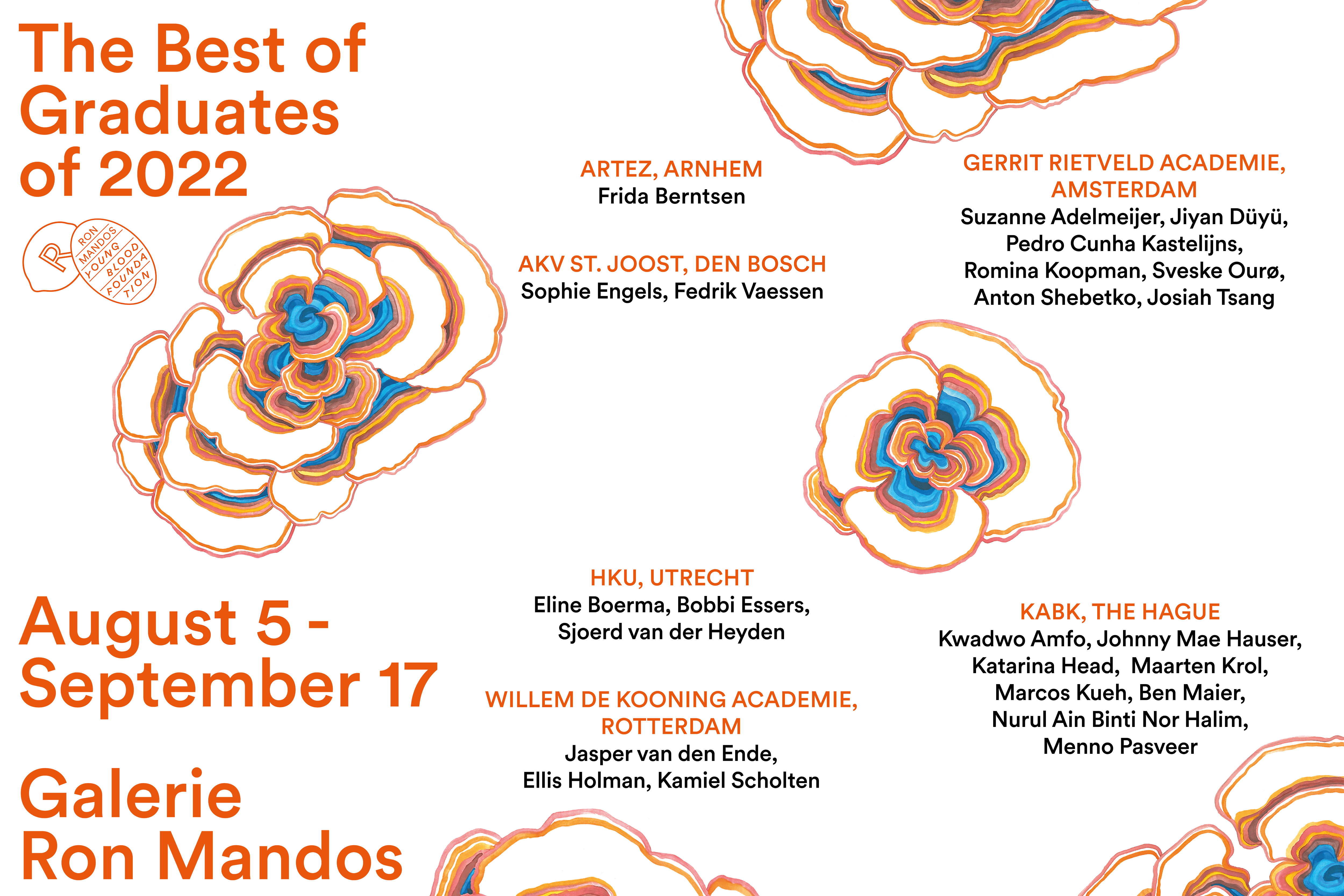 Official Announcement: the Best of Graduates of 2022
19.07.22
We are thrilled to announce the participants of Best of Graduates 2022, the fifteenth edition of the annual exhibition at Galerie Ron Mandos. Best of Graduates gives a platform to recently graduated talents from art academies in the Netherlands and introduces them to the world of galleries, collectors and curators.
ArtEZ, Arnhem
Frida Berntsen
St. Joost School of Art & Design, Breda
Sophie Engels, Fedrik Vaessen
Gerrit Rietveld Academie, Amsterdam
Suzanne Adelmeijer, Jiyan Düyü, Pedro Cunha Kastelijns, Romina Koopman,
Sveske Ourø, Anton Shebetko, Josiah Tsang
HKU, Utrecht
Eline Boerma, Bobbi Essers, Sjoerd van der Heyden
KABK, The Hague
Kwadwo Amfo, Johnny Mae Hauser, Katarina Head, Maarten Krol, Marcos Kueh,
Ben Maier, Nurul Ain Binti Nor Halim, Menno Pasveer
Willem de Kooning Academie, Rotterdam
Jasper van den Ende, Ellis Holman, Kamiel Scholten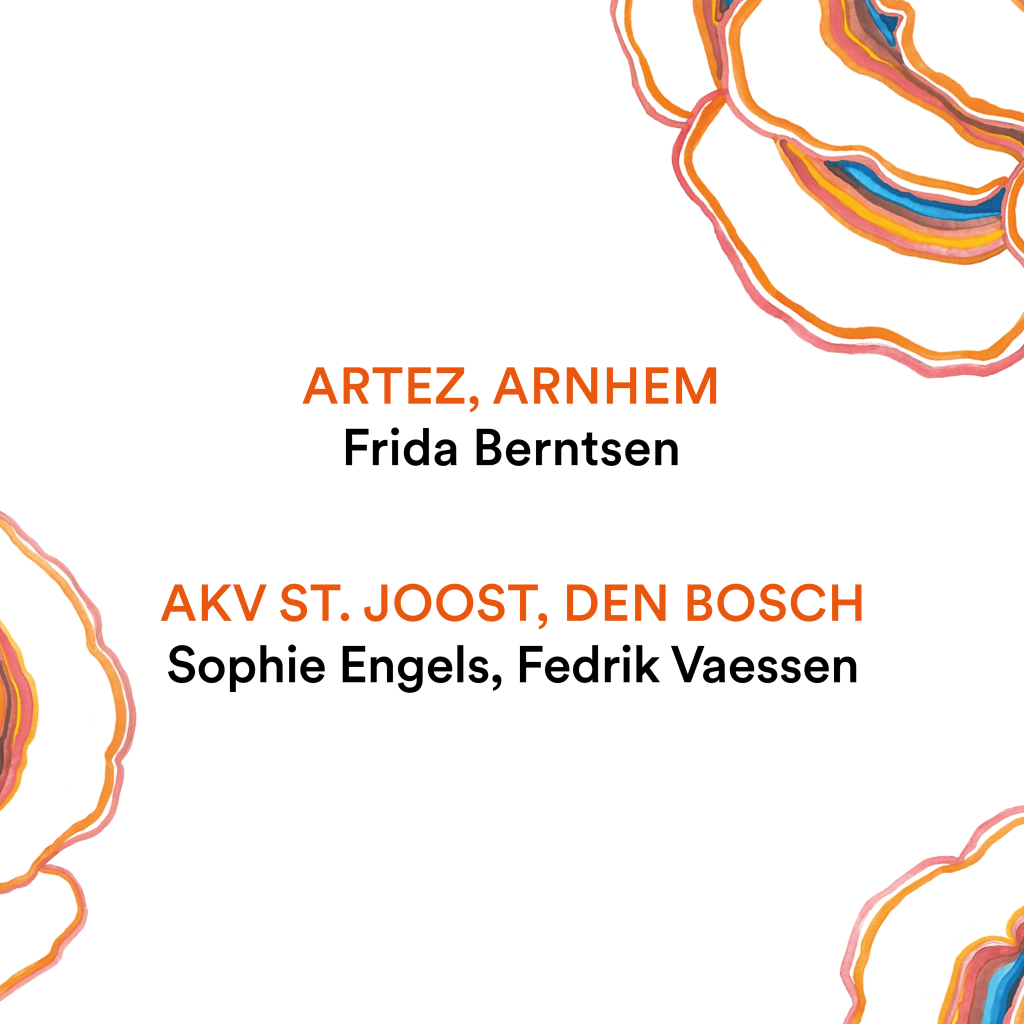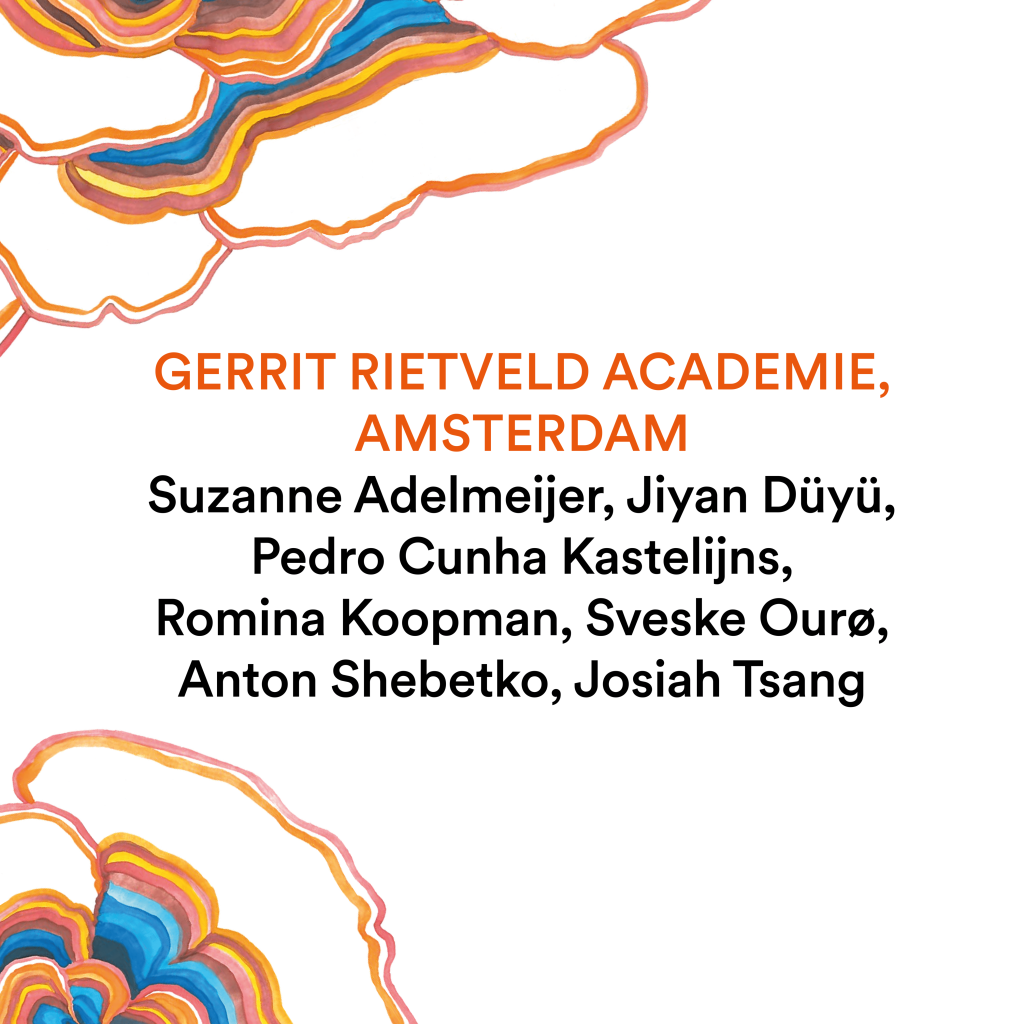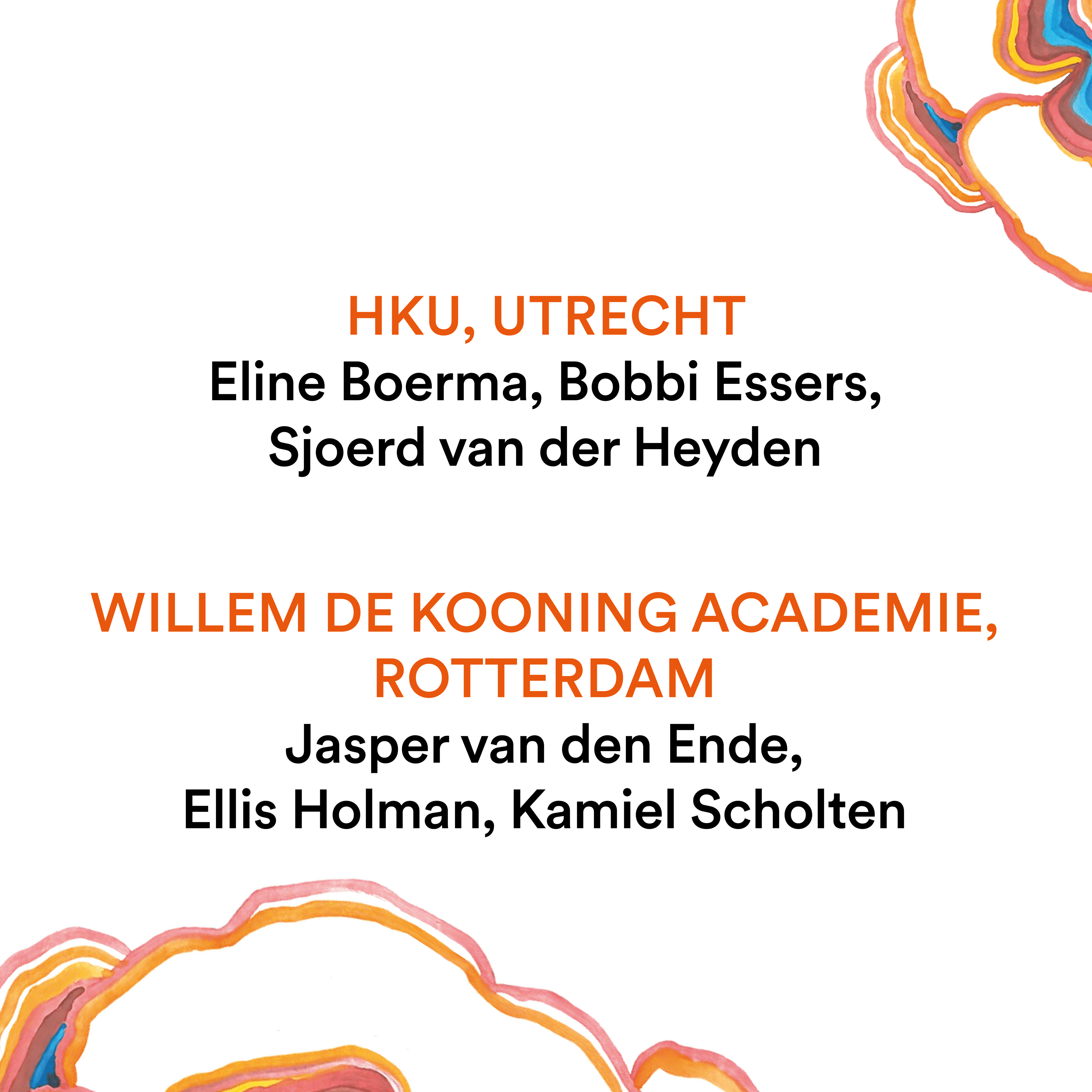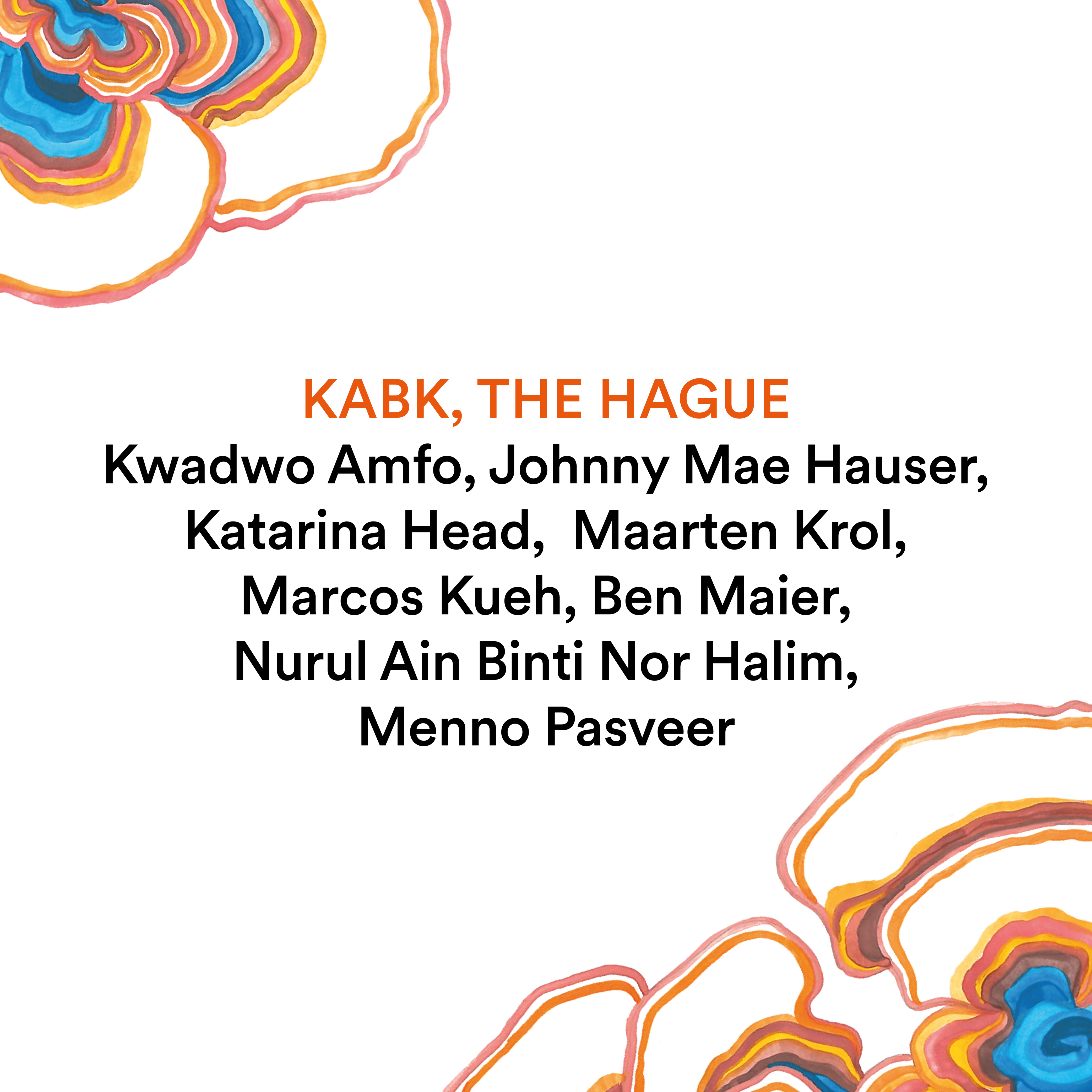 OFFICIAL OPENING & AWARD CEREMONIES
It is a great pleasure to invite you to the Official Opening of Best of Graduates 2022, taking place on Friday August 5th between 5:00 and 8:00 PM. After two years of Covid related restrictions we will have a festive opening like before the pandemic, including our famed bbq. At 6:00 PM, Museum Voorlinden will announce the winner of the Ron Mandos Young Blood Award. We hope you will all be there to join us for this festive evening.
Reserve a time slot for the official opening here.
Please also mark in your calendar the final awards ceremony on Saturday August 27th. Gunay Uslu, the Dutch State Secretary for Culture and Media, will announce the winners of the Residency Award, the Photo Talent Award, and the Public Choice Award. We will keep you posted about this upcoming award ceremony.