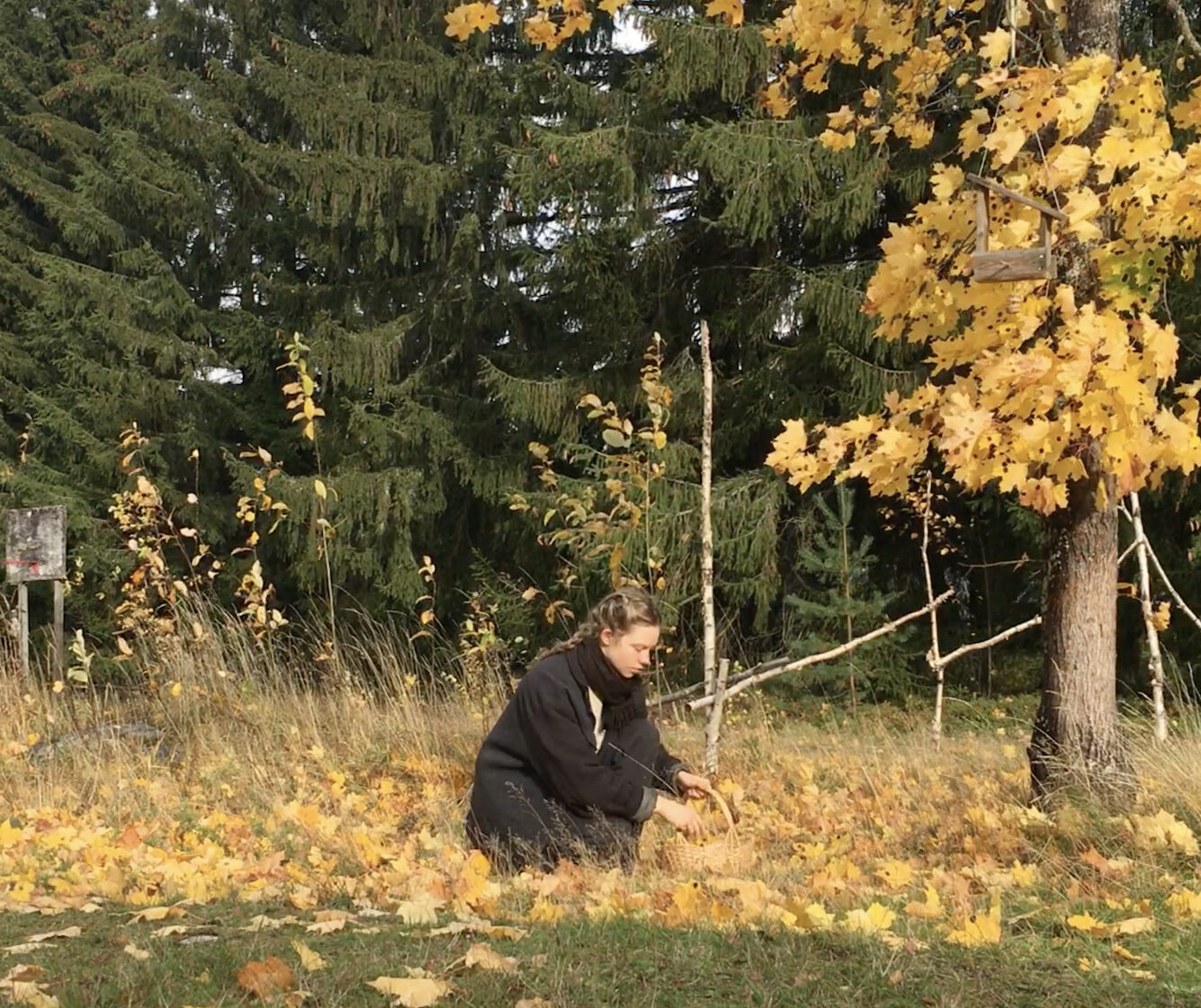 Milah van Zuilen at TUO TUO
Alumni in Short: Milah van Zuilen (BoG 2021) on Her Finland Residency
13.10.21
Milah van Zuilen, who received the Ron Mandos Young Blood award last August and saw her work included in the collection of Museum Voorlinden, has embarked on a new adventure in her early career. She is the new artist-in-residence at TUO TUO in Joutsa, Finland.
Surrounded by nature, Milah will be able to continue the pseudo-scientific fieldwork and artist practice that she set up during the course of her studies at the Willem de Kooning Academie in Rotterdam.
Right at the start of her new residency, we asked Milah a few questions about her plans, goals and wishes in this new environment:
RMYBF: You have started a new residency in the forests of Joutsa, Finland. What will you be doing there?
MvZ: For my current project, I pretend to be an ecologist and perform pseudo-scientific fieldwork in the landscape. In the coming weeks I will carry out my fieldwork here in this area and be guided by the vegetation that I find here.
RMYBF: How did you end up at the TUO TUO residency?
MvZ: I found TUO TUO after I was looking for a residency that focuses specifically on the relationship between people and nature. They had an open call that matched my plans perfectly, so I decided to write them.
RMYBF: What is your goal for the coming period?
MvZ: Getting closer to myself after a strange summer. In this way, I hope to be able to break new ground with my work with a clear head.
RMYBF: What is the importance of the residency for you?
MvZ: I think it is important to be guided by what I find here in Joutsa, and to be able to let go of plans I had, if I suddenly want to do something completely different. I've been here for some days now, and everything I come across is very inspiring, so I'm excited to see what I'll dive into. 
RMYMBF: What does the rest of the year look like?
MvZ: After my time at TUO TUO, I will have another residency in the Netherlands, in a completely different landscape than here in Finland. After that I hope to find a permanent studio in the Netherlands. But that may not yet be possible in 2021. I'm also refurbishing an old barn in the woods in the Czech Republic (insta: @jaro_milire). The plan is to eventually invite artists and scientists for residencies there.